News
Wellington Catholic Social Services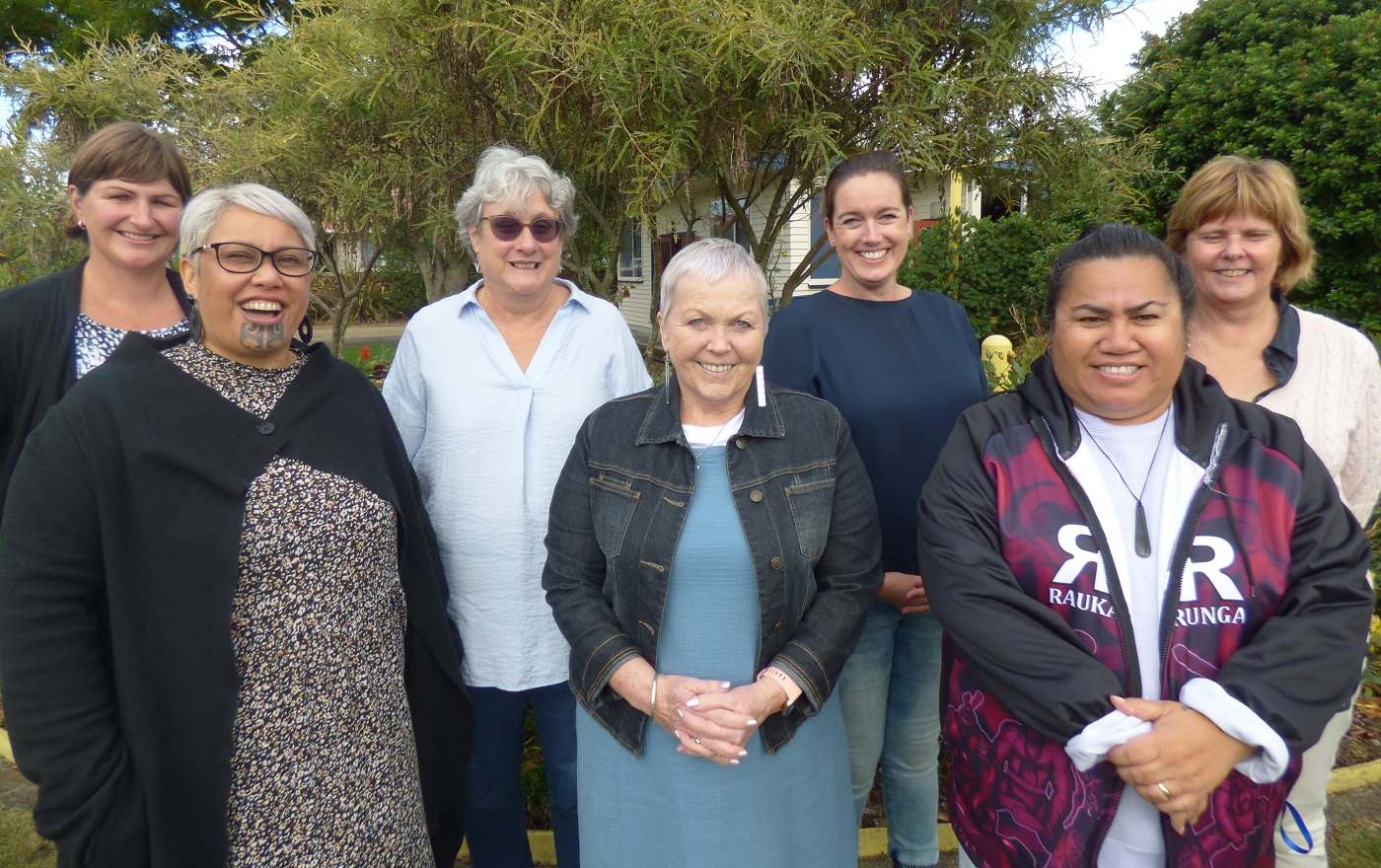 Uniting Parish in Levin promotes Seasons for Growth programmes. In 2020, Reverend Sandra Williams launched a Seasons for Growth project in Levin in collaboration with ADW Trainer/Coordinator Katrin Eickhorst. Her vision is "that all adults, young people and children whose lives are impacted by change, loss and grief, know they do not need to walk that journey alone, and, that the impact of their grief need not stop them living full lives and becoming the best they can be".
Seasons for Growth is part of the pastoral outreach. Rev Sandra is a trained companion and operates as regional coordinator with trained companions delivering the programme in 12 primary and secondary schools. She obtained grants to cover training costs.
Seasons for Growth in Schools
Horowhenua students are experiencing significant loss, for example through changing family dynamics and associated situations like homelessness, job loss, substance abuse, violence, death and suicide. Self-harm is increasing amongst younger students.
Social Workers in Schools and Learning Support Co-ordinators (LSCs) are seeking Seasons for Growth companion training to support their work with tamariki and rangatahi. LSCs are specially qualified educators working with students with disabilities and additional learning needs, their parents and whānau.
The Companions see Seasons for Growth as an important tool to combat increasing anxiety. Companions say the safe and supportive setting allows students to open up. 'Students learn that change is normal and sharing their stories increases trust. They learn to make better choices, develop empathy and emotional regulation'.
Students say: I wish I could do this every day…… I feel calmer…….I have some ideas about what to do when I get upset".
Seasons for Growth for Adults
The focus of Levin Uniting Parish is expanding to include adult programmes. Rev Sandra is currently running the six week group programme "Exploring the Seasons of Grief".
Fr Dennis Nacorda from St Joseph's Parish Levin has endorsed three parishioners for training: one to work with youth and two for adults. He said that assisting somebody in grief is an important pastoral ministry. "People have gone through difficult times during this pandemic, there is an unspoken yet highly felt grief in the community. The parish community needs every support as we journey forward".
Fr Raymond Soriano from Our Lady of Kāpiti parish participated in the training with a fellow parishioner. He says, "I always long for opportunities to develop my understanding of the different seasons affecting people's lives and to walk with them towards wholeness. Seasons for Growth has answered my longing to be equipped and continues to empower."