Stamps put to work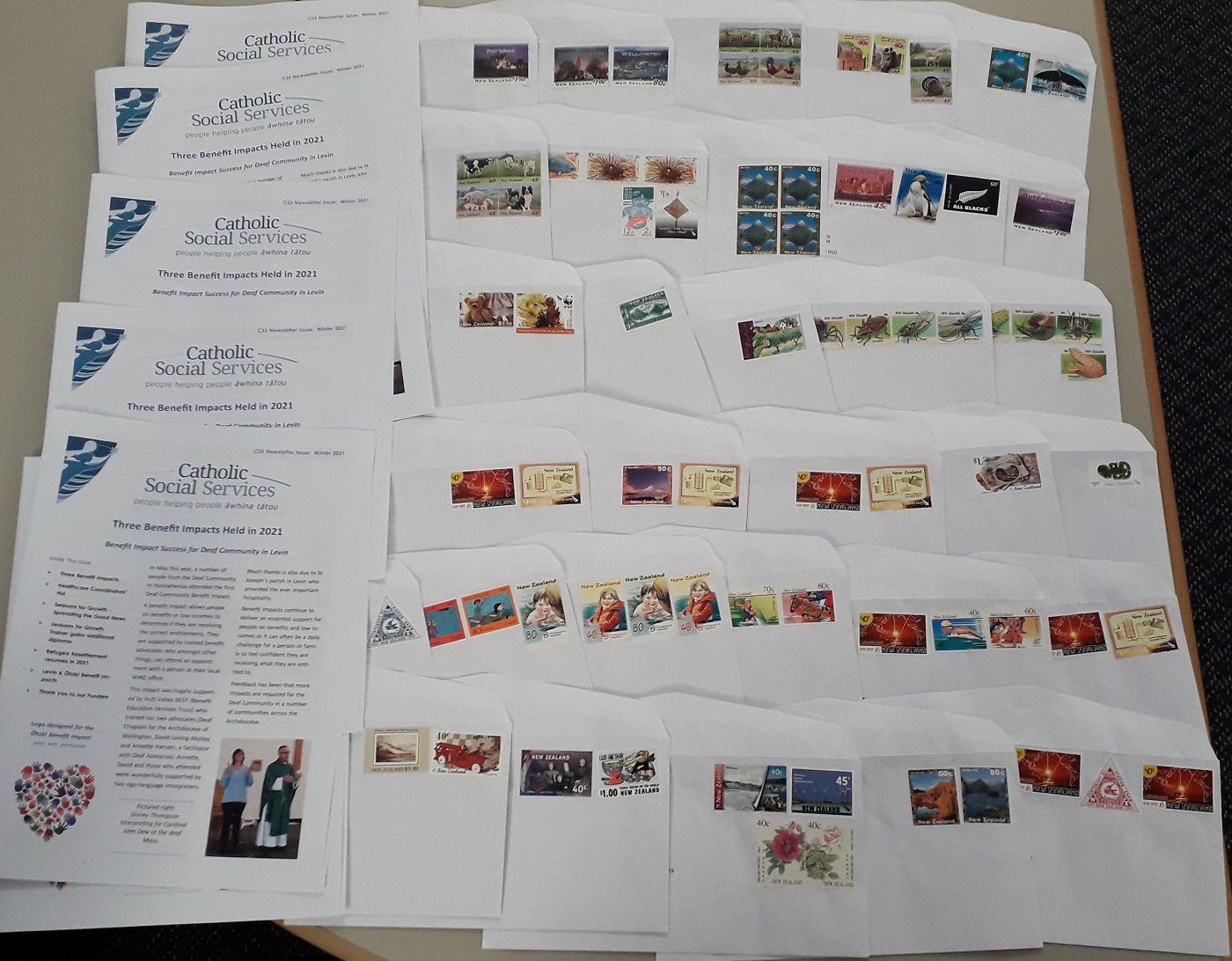 If you received the CSS Winter 2021 Newsletter in your letterbox recently, the envelope may have been 'sprinkled' with an assortment of colourful postage stamps.
Earlier this year, the Archdiocese of Wellington were donated a large collection of postage stamps. The stamp values range from 1 cent up to $20 in a single stamp. Judging from the years printed on the stamps, this collection could be the result of 20 years of collecting.
As Catholic Social Services post out newsletters periodically, the collection was passed to our office, nestled together in two bags. Although we also use email to send newsletters where we can, for our latest issue we still had around 630 newsletters to post. Time to put the stamps to work!
To bring the postage up to $1.40 (the current rate for a standard letter within New Zealand), several stamps were used on most envelopes. Due to the challenge of finding the exact combination to reach that value, some envelopes ended up with a little extra postage.
Thanks to this donation, our latest newsletter was posted out without using any of our postage budget and the remaining stamps will easily cover our next newsletter mailout also. We thank the donor most sincerely, for their generous gift.