Article
Wellington Catholic Social Services
CSS volunteer to attend Geneva youth peace conference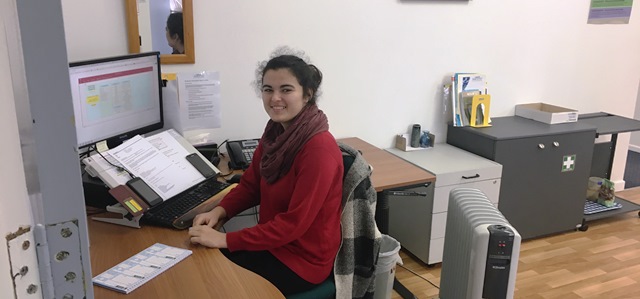 Wellington CSS today farewells temporarily Fiona, our Challenge 2000 gap year volunteer, who will be attending a Peace and Leadership Conference in Geneva in July.
Fiona Roberts has been working as volunteer receptionist and administrator at the Catholic Social Services office on Fridays. This complements the hands-on experience she is gaining as a gap-year volunteer with Johnsonville based youth and social service agency Challenge 2000.
Outside her time in the office, Fiona lives in a Challenge 2000 youth house, where she is part of a team supporting a young person. "We're learning to live in community, as well as working with and living alongside others."
But for the next four weeks, Fiona has the opportunity to share her experiences internationally, thanks to a scholarship from the Geneva based organisation Initiatives of Change
The organisation, which was started in Switzerland following World War II, brings together a wide range of people – "from politicians to musicians" – from all over the world and from different walks of life.
Fiona takes experience from the hands-on youth work of Challenge 2000, the operational and administrative work of supporting a social service agency at CSS, and her personal experience growing up as a bi-lingual Spanish-English speaker in a Kiwi-Peruvian household in Lower Hutt.
She looks forward to bringing back lessons learned from other parts of the world. "Peace starts with yourself; if you aren't at peace with yourself, you can't live out peaceful values."