Benefit Impact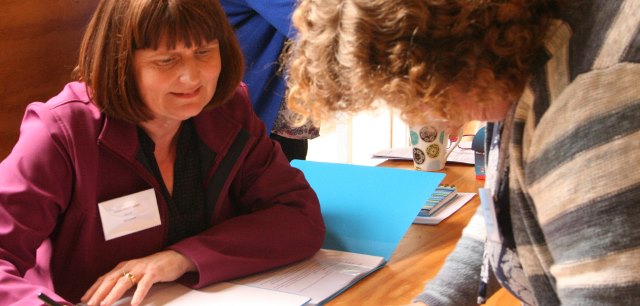 Catholic Social Services works in partnership with parishes and community organisations to respond to issues of poverty in our society.
2017 Naenae Benefit Impact: Catholic Social Services and the Hutt Valley Benefit Education Service Trust together with the Catholic parish of Te Awakairangi held an Archdiocesan Benefit Impact in Naenae in November 2017. Beneficiaries, superannuitants and people on low-incomes were invited to come and discuss their situations with a trained benefit advocate on Tuesday and Wednesday 14-15 November at St Bernadette's church hall and were then supported to discuss their situation in dedicated appointments with Work and Income staff on Thursday and Friday 16-17 November.
2016 Upper Hutt Benefit Impact: In May 2016 we worked in partnership with St Joseph's parish, Upper Hutt; the Hutt Valley Benefit Education Service Trust (BEST) and Caritas Aotearoa New Zealand to host a Benefit Impact. This gave beneficiaries the opportunity to be supported in checking they were receiving their full and correct entitlements. The parish provided a safe and welcoming atmosphere for over 60 beneficiaries to discuss their entitlements and receive assistance from more than 40 trained benefit advocates. Many beneficiaries had not entered a church before and many advocates had not previously encountered the benefit system. It was a transformative experience in many respects.
If you in the Wellington Archdiocese and need immediate assistance with a benefit, please contact:
Hutt Valley: Hutt Valley Benefit Education Service Trust 04-529-8108
Wellington: Wellington people's advocacy service 04-210-2012
Kaikōura: Te Tai o Marokura advocacy and budget advice: 03 319 5801