Supporting refugee resettlement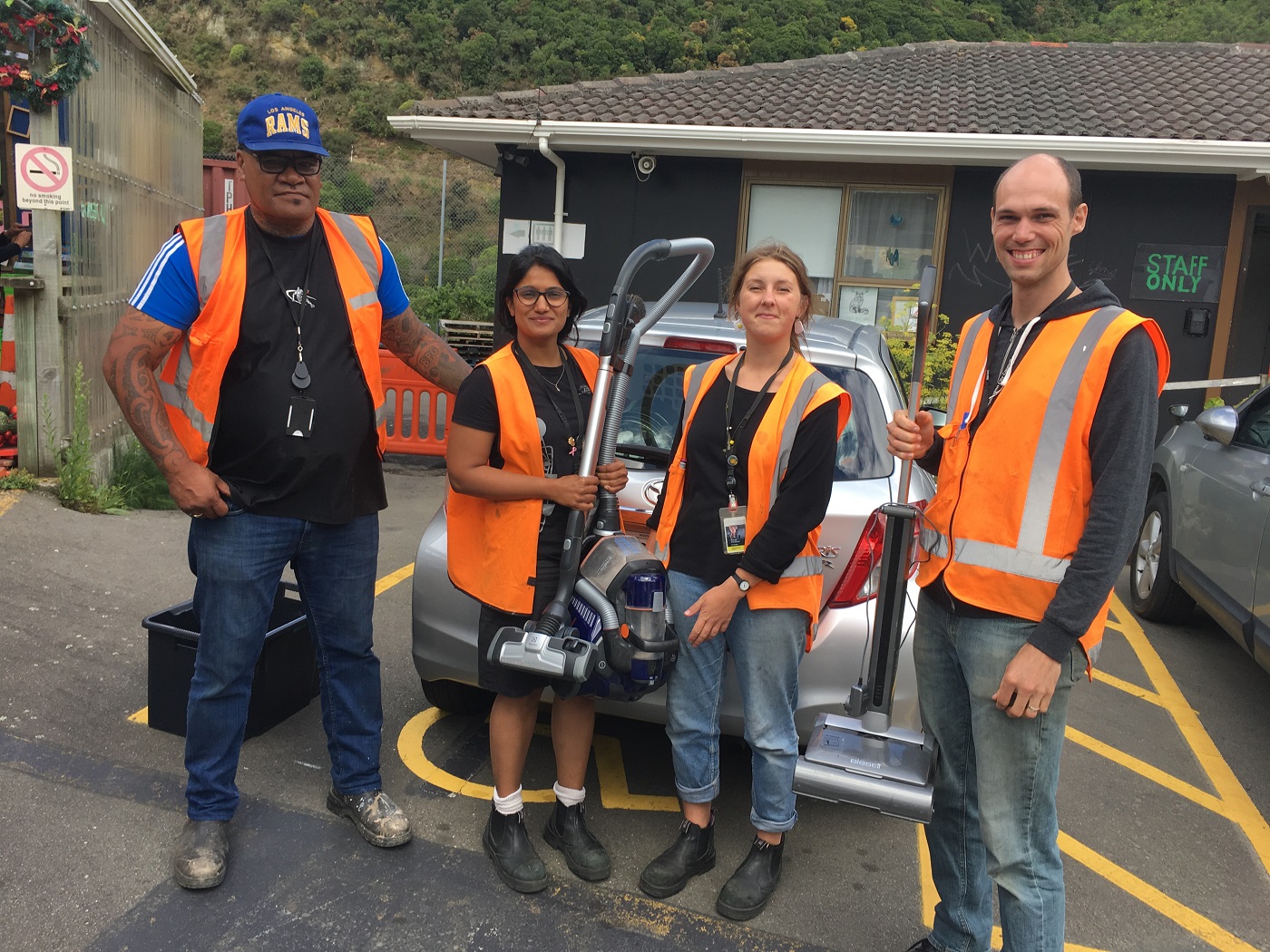 The Archdiocese of Wellington supports refugee resettlement by providing household and pantry items, and preparing homes for former refugees being resettled in Wellington. Since February 2016, working in partnership with the Red Cross and the Anglican Diocese of Wellington, we have prepared over 168 homes for more than 600 former refugees. This work was featured in a video prepared by Caritas Aotearoa New Zealand for Social Justice Week 2016.
Parishes, organisations, groups and individuals can contribute to this work in these ways:
Prepare a household pack: Groups sign up to prepare and deliver a household pack for a former refugee family arriving in Wellington, from a prepared list of required goods. This includes items such as bedding, cooking gear, cleaning gear, crockery and cutlery.
Prepare a pantry pack: Groups sign up to prepare and deliver a pantry pack of non-perishable items for a household of between 1-6 people.
House set-up teams: Groups of 3-4 sign up to collect household and pantry items, and to set up a new home. Please note that all members of house set-up teams must commit to attending a short one-hour training session and signing a confidentiality agreement
Checkers and sorters: We need people available for two days at each house-set up to sort and check donated items
Many thanks to those who assist with the intakes. We are always keen to hear from groups and individuals interested to be involved with this work. To assist with the Archdiocese of Wellington refugee home set-up commitment, please contact refugees@wn-catholicsocialservices.org.nz or phone 04-385-8642
Please note that Catholic social services is unable to collect household items, and has very limited storage capacity. We ask groups to prepare a complete household or pantry pack to be delivered on a set collection day. If you have household goods to donate outside these times, you may wish to donate to the Society of Saint Vincent de Paul.